While there are many life lessons you can learn from the movies in Netflix's 2020 Holiday Selection, this year's newest rom-com Holidate with Emma Roberts and Luke Bracey introduces us to a dating trend that's been popular on many dating apps for some years.
Holidating (Holiday + dating) is the act of seeing someone to spend all the Holidays with. You see each other on Christmas, New Year's Eve, or Halloween, spend the day together and then go your own ways before the next festivity rings the bell.
You've read right, there's no strings attached. It's a kind of friends with benefits situation, only that the beneficial part includes opulent dinners and fancy parties instead of sex. Although, that's up to what you're both in for. You create your own rules.
Before you find yourself lonely this Christmas and decide to marley your ex, aka randomly decide to text or call them during the festive season, here's why you should find yourself a Holidate this year.
You get the holly jolly without the commitment.
In short, you get to enjoy all the good sides of a relationship without feeling obligated to sacrifice some of your freedom in return. No arguments about neglecting one partner's family, no discussions about who's responsible for being late, no silent treatment after you gave a bad present. Sounds good, right?
And talking about presents, some people even break up with their partners right before Christmas, so they don't have to buy them a gift. This ever so feared trend is called scroogeing. Well, but you don't have to worry about that, since there's not going to be any big drama if you don't buy each other anything.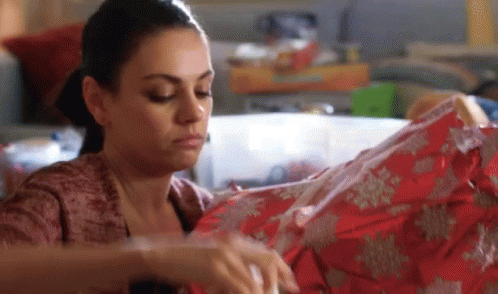 Last but not least, although being each other's Holidate is a mutual agreement between the two of you, there's not a written contract and you can always drop out.
No need to text back in time and you can always cancel in case you're not into it anymore or you're rather be settling for something more serious.
But let's be honest, why should you if it's so easy?
Fireworks on New Year's, cheeky costumes on Halloween, Easter Egg hunts and snowball fights on Christmas day, your affiliation will never lose its spark.
A Holidate is more than just a casual dinner, going to the movies or take a walk in the park. Everything you do is connected to excitement. The city never sleeps and all the people around you are just as cheerful. There's no room for boredom or a bad mood.
You can even learn about each other's traditions and create new one's of your own.
With all the memories you're going to share, all the fun you're going to have, one could almost assume that binds you together.
There are no unreachable expectations to be met.
If you start dating someone or if you just got into a relationship, you will always put a lot of effort in your appearance — dress to impress, make-up, shaving.
With someone you're just seeing a few fixed times of the year it's much easier. You can simply wear what you like and what you feel comfortable in without asking yourself twice whether your date likes it or not.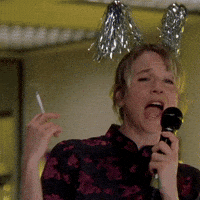 The same goes for your behaviour. There's no reason to act particularly charming and awkwardly flirty just to woo your partner, their family or friends.
You'll see that you feel comfortable by just being yourself.
You can avoid the annual cross-examination by your family.
Whether you let your family know that the one cutting up the Christmas roast this year is not your actual boyfriend or that the woman they're so infatuated with won't be your fiancé-to-be is up to you.
Either way, you don't have to listen to the same old questions, a la: Still single? When are you going to get married? Will you give us grandkids before we die?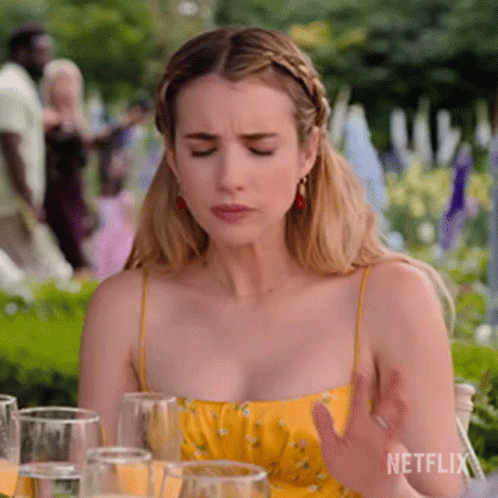 Holidating means the end of endless explanations and justifying yourself.
It would simply be rude to ask if you came with someone else, even when you two aren't exclusively dating, and your family members will keep their manners.
No more silent nights alone
At the end of the year, the expectations for perfect holidays and the yearning for sharing your joy with someone are high. Thus, loneliness hits much harder in December than during the rest of the year.
How convenient to survive the holidays with someone you can sarcastically joke about everyone preaching about love and togetherness with.
In Holidate, Sloane (Emma Roberts) still isn't over her ex but her platonic fling with Jackson distracts her from all her unresolved feelings. They prove that sometimes a seasonal consolation is much more useful than to wait to fall in love again.
Serious dating recommendations
Here are our top recommendations for serious dating services. Check them out today!
eharmony
Expert in finding a lasting relationship for you
For mature and younger singles looking for love that lasts
If you're looking for matches with serious intentions, you're in the right place!
Silversingles
Authentic 50+ matchmaking
Silverfoxes and attractive mature women
Form meaningful bonds with the right person
Elite Singles
Men and women with above average education
LGBTQ+-friendly orientation options
Eloquent matches to please your intellect
iDates
Meet your crush, friends and lasting love
Free membership and Free registration!
Engaging flirts guaranteed!
OneNightFriend
Free registration
Verified members
A modern and user-friendly interface
Members who are looking for hookups
Safe and secure
FriendswithBenefits
Best for: finding friends with benefits only
Free membership: Free registration, limited
Users: 70,000
EliteCupid
For people who value their career and time. Date like-minded individuals!
Personality assessment for enhanced screening

Global reach. Match with like-minded singles all over the world

Smart matching finds your most compatible partners

Meet your equal in values, lifestyle, and career ambition

In-depth profiling and unlimited search means unlimited matching
Ashley Madison
Best for: Singles looking for no strings attached fun
Free membership: Free registration, limited
Users: 54 million
Zoosk
For: Relationships without limits
Available worldwide
Active community for young and old
CupiDates
Large database of verified & attractive Asian and European singles
Efficient communication tools for real relationships
Top-level safety and professional support
DateYourGirl
A dating site that allows you to meet beautiful Asian, European and Latino singles
Real-time communication with efficient tools
Professional dating services
SingleCupids
At SingleCupids, we believe that great relationships start with great conversations. Connect with like-minded individuals, share experiences, and ignite sparks of romance. Your next meaningful connection is just a chat away!
Chat & Connect: Engage in lively, meaningful chats with other singles. Whether you're sharing stories or discussing interests, it's all about building connections.
Experience Exchange: Share your experiences and learn from others. Discover the richness of different backgrounds and life journeys.
Dating Redefined: Find potential partners who resonate with your interests and values, making dating an enriching and fulfilling experience.
Virtual Events: Join exciting online events and themed gatherings to meet new people and create memorable experiences.
Privacy & Security: Your data and interactions are safe with us. SingleCupids takes privacy and security seriously to ensure a worry-free dating experience.
FlirtsOnly
Experience the thrill of casual dating and lively chats on FlirtsOnly, the go-to platform for those who crave exciting connections and vibrant conversations. Find like-minded individuals and ignite your dating journey today!
Casual Dating Playground: Dive into the world of carefree dating where fun is the name of the game, and meaningful connections are just a chat away.
Flirty Profiles: Create captivating profiles with photos and clever bios to express your unique personality and attract potential matches.
Chat & Connect: Engage in playful conversations, send virtual winks, and use fun icebreakers to spark connections with other members.
Meet Locally: Discover nearby singles for spontaneous meetups or explore long-distance connections with our chat feature.
Safe & Secure: Your safety and privacy are our priorities. FlirtsOnly employs robust security measures to ensure a secure and enjoyable dating and chatting experience.
Do Holidates ever work out?
In the movie, Sloane and Jackson end up sleeping with each other and fall in love which is the doom for their Holidating-arrangement. And of course, it's tricky to catch feelings, especially if sex is involved.
In that case, you have to decide on your own whether you're someone who can clearly differentiate between physical attraction and actual love.
The original idea of holidating, though, is founded on friendship more than anything else. If you two stick to it, there's not going to be any issue for your current relationship and future serious dating experience.
Nevertheless, since you literally spend the most wonderful times of the year together, make unique memories and you even get to know each other's family, feelings might come sooner or later, even though you've friendzoned each other in the beginning.
So can holidates ever work out? Yes.
But given the circumstances, the chances of finding someone you want to wake up to not just on Christmas morning, but every day are also quite high.